Agents, take the lead.
The new first step to sell a home
Comprehensive platform for agents to generate leads, manage instant offers, and give sellers the clarity they deserve.
Pioneer the offer ecosystem
Generate Leads
Use your landing page to attract sellers who want more options. Attract new buyers who need to sell first.
Multiple Options
More than 40% of Sellers look into iBuyer options; you can provide a simple, digital experience to present and compare all of the options.
Strategic Analysis
Sellers have more options than ever before. Present options with strategic guidance. Clarify and empower sellers with choice.
Present and compare all options.
iBuyers
Add offers from leading iBuyers in your area.
Investors
Add offers from investors in your network.
Consumers
Add direct consumer offers to compare.
Brokers
Add offers from your broker's program.
Certified Cash Buyers
Get offers from our certified cash buyers.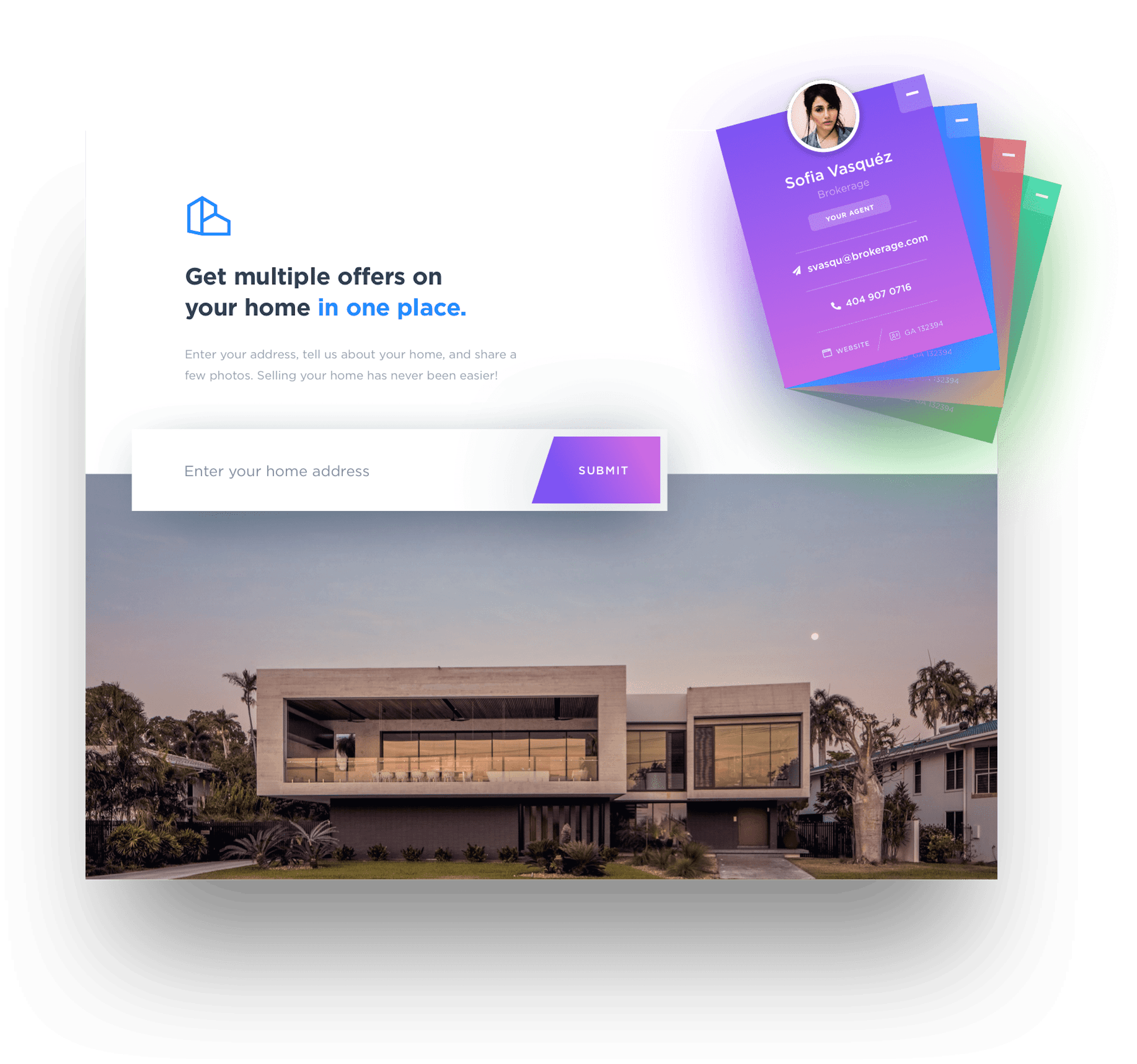 Customizable Landing Page
As an agent, you spend a lot of time to make yourself stand out among the rest. That's why we've built powerful and beautiful customization features into OfferBarn, so your consumer landing page looks just as good as you!
Claim your username today!
Offer Analyzer
™

delivers clarity

Collect offers from iBuyers and add your own broker, investor, or consumer offers to one convenient, simple, place. Let the Offer Analyzer™ do the work for you. Deliver clear choices for the Seller to choose what is best.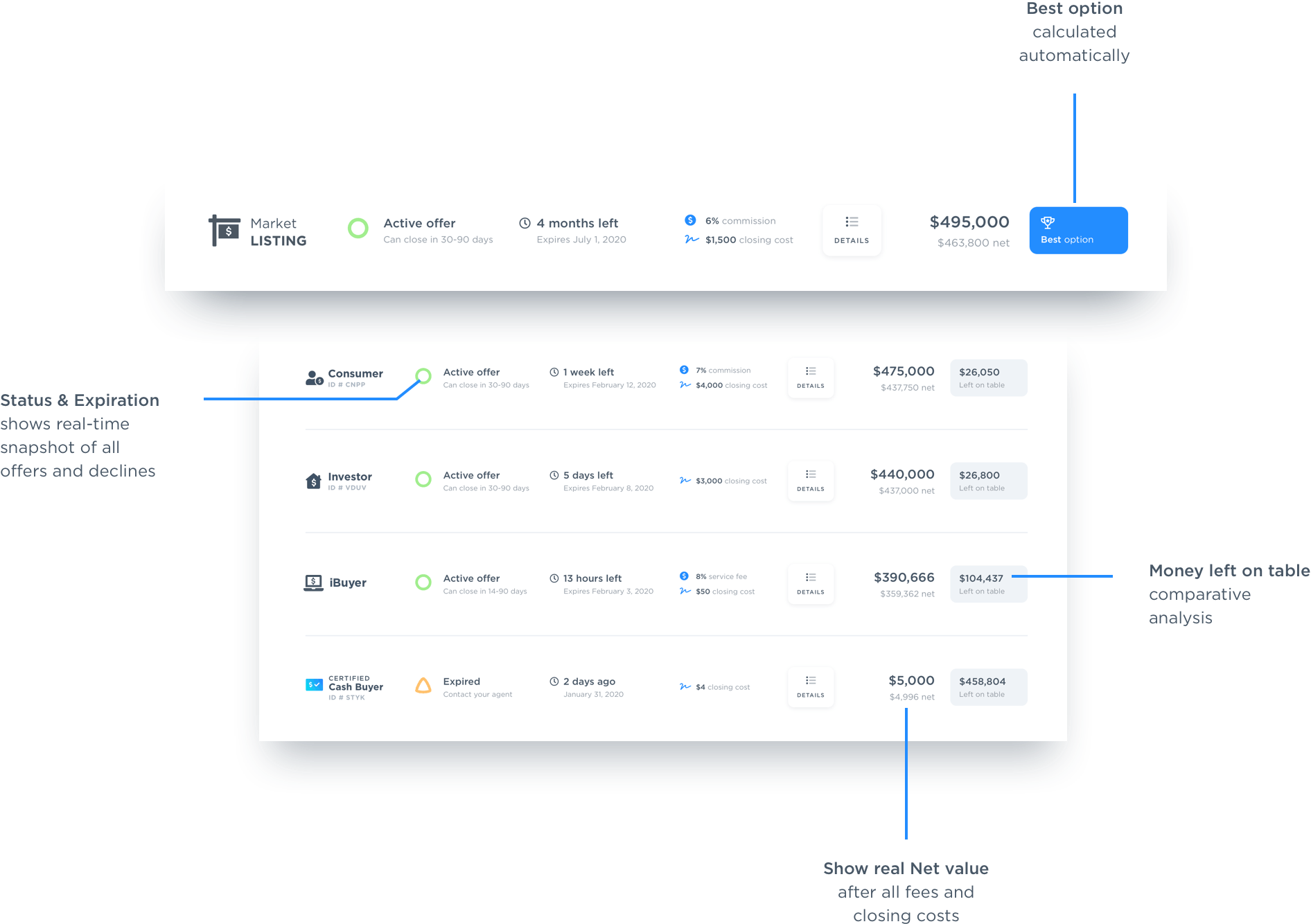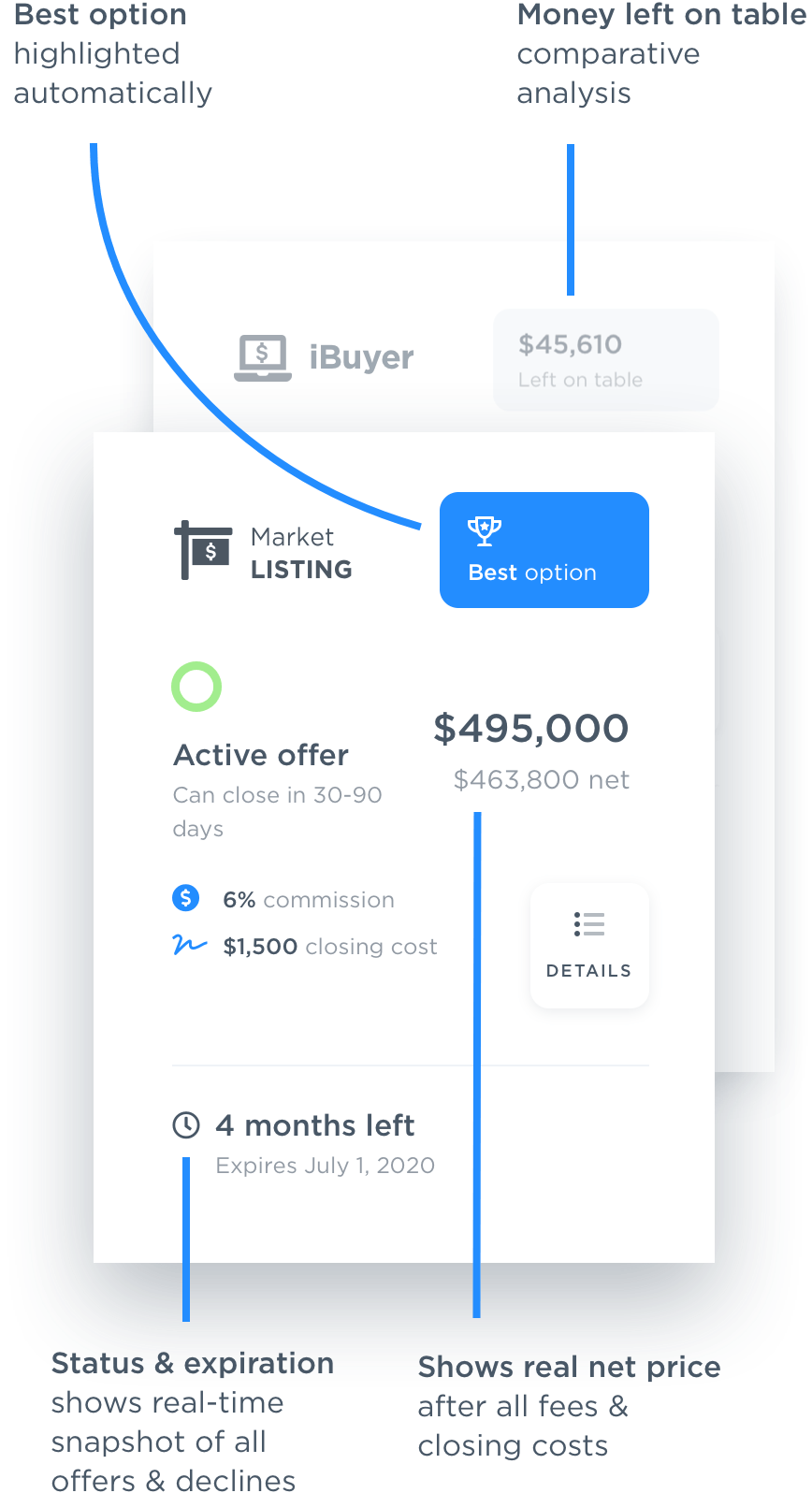 Seller Landing Page
Get your own URL and customize your beautiful page. Attract new leads with optimized registration.
Offer Analyzer™
Give your clients a true apples-to-apples comparison. Seller estimated net auto-calculated and ranked.
Offer Fetch
You can request iBuyer & Certified Cash offers. Available offers are sent direct to agent.
Works on your Phone
Win listing presentations by being able to present anywhere using any device— tablet or phone.
Built for Sharing
Don't force your clients to sign in to another platform. Auto-send them a link to their Offer Analyzer™.
CRM Integration
Never miss a new opportunity. Auto-sync leads using your CRM email address.
Where do you want to be?
We've priced OfferBarn to be accessible to all agents, because we can't wait to see what you do with it.